Boating and the Environment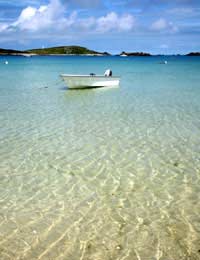 Most boaters choose a life on the water because they feel a kinship with the marine world so to preserve the environment they cherish every effort should be made to minimise their impact on it.
Carbon Footprint
Our environment - the atmosphere, seas and rivers and forests – is at threat because of the way we consume our natural resources and dispose of our waste. The planet's natural ability to cope with our lavish lifestyles is struggling and if we want to preserve our planet and quality of life then every effort must be made to reduce the damaging effects of our footprint on the landscape.
The Green Blue
The Green Blue is an environmental awareness initiative devised by the British Marine Federation (BMF) and the Royal Yachting Association (RYA) that aims to give practical advice and information to aid recreational boaters and marine businesses, to think and act in an environmentally aware way.
The programme consists of academic research, information and practical projects focusing on the 6 key impact areas of oil and fuel, cleaning and maintenance, anti-fouling and marine paints, waste management, resource efficiency and the effect of boating on wildlife.
Alien Species
Environmental biodiversity is threatened by non-native alien species that have been taken out of their normal habitat or native country by oblivious boaters. Amongst the approximate 65 alien species already in the UK the fast-growing zebra mussels are starting to cause problems in many areas.
This situation can be reduced by maintaining a thorough cleaning programme including the regular removal of any plant, fish, animal matter and mud and by draining water from the craft and equipment.
Appreciating Wildlife
With over 5 million migrating water birds alone, the UK's waterways are a lively and dense habitat for an enormous mix of wildlife, and boaters should consider their neighbours on the water. Such behaviour could include slowing down when creating excess wash, protecting vulnerable seabed species by not dragging the anchor and avoiding startling animals like whales and dolphins by trying to keep a constant speed and direction.
Cleaning Considerations
Cleaning a boat using chemical substances can lead to the dirtying of the surrounding marine environment. Detergents containing phosphates, for instance, can cause oxygen depletions in the surrounding waters and lead to the suffocation of aquatic life. Also most cleaning products contain chemicals that disrupt the reproductive cycle of fish.
As a general rule boaters should use fresh water or non-toxic solutions to clean their vessels and if using cleaning products should try to use environmentally sensitive ones, and in particular avoid ones containing chlorine, bleach and phosphates.
Noise and Exhaust Fumes
Boat exhaust emissions are a cocktail of carbon monoxide, hydrocarbons, nitrogen oxides and other pollutants and are harmful not only to the local marine life but the welfare of the planet. The government is attempting to cut down on harmful emissions by promising that 5% of fuel will come from renewable sources like bio diesel by 2011.
Boaters themselves need to contribute to this positive initiative by doing their bit. This could involve using a four stroke outboard motor instead of the excess fuel burning, noisy and oil emitting two stroke engines, or by giving the engine a regular service so as to use less fuel and expel fewer emissions. One of the best options for inland waterway motorboaters would be to invest in an electric craft. These have no exhaust emissions and are very quiet.
Oil and Fuel
Oil and fuels are the most reported pollutants of inland waters in England and Wales. It is therefore important that every boater makes every effort to demonstrate due care and attention when using oil and fuel, bearing in mind that a single litre of fuel can contaminate over a million litres of water.
Waste and Sewage
A brief thought about the disposal of waste on the water can save a lifetime of damage. A recent survey of river and canal sites in the UK showed that litter was the most common cause of poor quality in the water, with about 60% of it being plastic. Waste abandoned by thoughtless citizens in the streets of our cities is damaging but it has far greater effect to our marine life.
Boaters are advised to use reusable bags, remove excess packaging before leaving home, use the recycling facilities at marinas and harbours and make sure that if anything falls overboard then it is retrieved. Sewage waste can be emptied at sea, more than three miles offshore, as the wave actions and currents will dilute and disperse it. Otherwise boaters should make use of marina facilities such as holding tanks and pumping stations.Boating is synonymous with the natural world and so it is natural that boaters respect their side of the relationship.
You might also like...