Getting Emergency Help On Board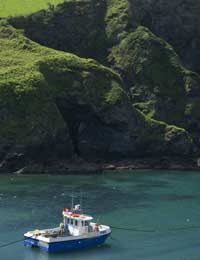 In moments of crisis out on the water when a problem cannot be resolved and assistance is urgently required, having the ability to call for help is imperative.
Always Carry a Means for Calling for Help
The ability and facility for calling for help are required at all times and on all waterways. It is not just the concern of those who head out to sea; even close to shore or in crowded waters a potentially life-threatening incident could easily go unnoticed. For instance there may be an onboard medical situation, an engine failure or the boat may be drifting onto a lee shore.
The Trusty Whistle
At the very least a whistle should be part of any water farers' kit. They are very small, can be conveniently worn around the neck and are a great way of attracting attention to all sizes of distressed vessel from canoes to yachts.
Flares
Nevertheless, if the vessel is large enough to store flares then flares should be kept on board. Whether the boat is fitted with the latest radio technology or not, flares are a great method of raising the alarm and are often used as a reliable back-up.
There are several different types of flare available according to the size of craft, time of day and function.
Large red flares are used for night or poor visibility and can be seen up to 28 miles away. The handheld red flare version is more appropriate for coastal boating and can be viewed for approximately 5 to 7 miles.
For daytime use, orange smoke flares are available in either a canister form, for offshore use, or as a handheld flare for local coastal use. The white flares have entirely different function and should be kept apart to avoid confusion. They are designed to be used for collision avoidance.
There are also special personal flares available for those in small craft with space restrictions, and which are double ended to allow day and night use.
VHF Marine Radios
For those sea farers with larger vessels and more elaborate journey plans, a VHF DSC radio is a very valuable investment, and the best way of getting help from shore. The device's aerial and power allows boaters to communicate with the shore at much greater distances, thereby providing greater reassurance if things do go wrong at sea. For offshore journeys a fixed model is standard for motorised vessels whereas inland waterway travellers often make do with a handheld version, which does not have the same range capabilities.
Those who do decide to utilise the powers of a VHF unit should note that before putting one into service a licence is required in addition to the operator's license. For boaters who feel reassured by the presence of the radio but not by the person using it, the Royal Yachting Association runs a Short Range Certificate course.
Mobiles
Those boaters who think their trusted mobile phone renders all these other means of communication redundant should think again. Mobiles may work well on land, or at least in built up areas, but once they are out on the water both their mobility and superiority vanishes.
They are not an effective means of calling for help for several reasons. Firstly signals can be difficult to find on land sometimes, but on the water those black signal spots are much larger. Secondly the search and rescue services are unable to pinpoint a person's whereabouts with a mobile phone signal, and it is difficult to describe one's location when surrounded by a blank expanse. Thirdly, mobiles are not waterproof.
You might also like...