What to Look for When Choosing a Boat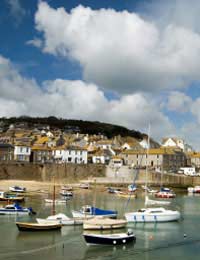 Buying a boat follows the same rules as any other large purchase; the more consideration and research undertaken beforehand the more likely the final decision will be the right one.
What will the boat be used for?
There are boats to cater for all tastes and activities from racing boats to river cruisers to grand global voyagers, but there is not one single boat that can satisfy all needs. So the first thing to decide is what the boat will be used for and to find a vessel that suits these needs. Will the boat be used for inland or offshore excursions? Is it suitable for a beginner or an experienced helmsman? Is the boat for daytime pursuits or will it need overnight accommodation? These questions and many more will need to be considered when choosing a boat.
It is important to note that bigger certainly is not always better, especially for the first time buyer. A boating novice should begin with a boat that is small, economical and easy to handle because the larger the vessel, the harder it is to use and maintain, and the more it costs to operate.
Where the Boat will be used?
Considerations should be made to see if the type of boat is suitable for the waterway it is to be used on. The Midlands canals, for instance, will only allow a boat that is no more than about 6 ft 10 ins wide and 70 ft long and certain locks can only accommodate vessels no more than 60 ft in length.
How much will it be used?
Once a boat has been bought, played with and then put aside when life and work take over, it is not so easy to ignore. Whether a boat is in use or not it still attracts significant running costs from maintenance, licensing, insurance and moorings. Owning a boat is time consuming and expensive, therefore before buying a boat it is important to consider whether the amount invested will be justified by the time spent on the water.
Narrowboats and the larger motor cruisers and yachts, for instance, are only worth the investment if the owners plan to devote a lot of time to them, perhaps using them for regular holiday cruising, otherwise boat chartering would likely be more cost effective.
How much to spend?
Boating is popular with such a broad range of people because its pleasures are not constrained by wealth. The greater the price does not mean the greater the enjoyment either. A second hand four thousand pound cruising yacht could provide as much delight and satisfaction as a hundred thousand pound luxury model. It is therefore important to only spend what is appropriate for the type and model of the vessel. Classified advertisements in boating magazines or on the internet give good pointers on the typical prices for different boat types.
Used or New?
Buying a new boat is ideal for those who have enough experience to know that boating is significant part of their life, know exactly what type of vessel they want and are willing to spend the money to get it. For those still making their tentative steps into the world of boating, buying used is the sensible option. With a bit of research and care it is easy to get a boat with all the features of a new boat but at a fraction of the cost.
Has the boat been recently tested?
Before you purchase a boat you should ensure that it has recently been tested as part the Boat Safety Scheme, the MOT exam for boats. If it does not have a certificate, it is important to find out the extent of work required to bring it up to the BSS standards. A boat surveyor will point out issues that affect BSS regulations during a survey.
Research is Key
Researching the ideal boat should be a combination of various, forms. These can include reading boating magazines, asking advice from fellow boaters, visiting boating exhibitions and taking out boats for trials.
Buying a boat is a tricky business that requires a lot of care and attention before making the plunge. The right decision will mean the first boat will be remembered fondly for life but the wrong one could forever haunt the owner, and even put them off boating entirely.
You might also like...