Financing Your Boat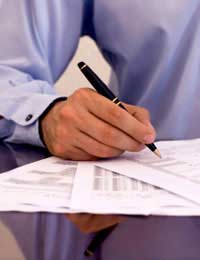 Before making any grand plans for a new vessel purchase it is important to first consider how the funds will be raised and what additional costs are not included in the price tag.
Ways to raise finance
For those not blessed with a bottomless bank account raising the finance necessary for a large vessel such as a cruising yacht or a motor cruiser can be an adventure in itself. Most people finance the purchase of a boat via either a marine mortgage secured on the boat, or via an un-secured loan. Mortgaging involves a charge taken over the craft, whereas an un-secured loan does not.
Other avenues to consider include seeking support from relatives or friends, raising money on a house or spreading the costs of owning a boat by sharing its ownership. This could be done with a boat enthusiast friend or as part of an official programme where a group of people have a share in a vessel maintained by a separate company.
Marine mortgages and marine loans
A marine mortgage involves a charge being made on the boat, in a similar way to a mortgage on a property. This method of payment is used when at least £10,000 in payment is required and is normally up to 90% of the boat value. It is very common request for the boat to be insured, valued and surveyed as part of the mortgage agreement. A marine loan is more appropriate for smaller investments such as small craft, boat refitting or additional equipment.
Costs and additional costs
The price of a new vessel is only a part of the total cost that the boat will soak up over its lifetime. Therefore when considering the purchase of a boat, allowances should be made for additional costs otherwise there will be no money left to take the vessel anywhere.The additional costs could include insurance, waterway licensing, maintenance bills, mooring fees the general ongoing running costs. These vary from boat to boat – for instance a small two-person dinghy is wind-powered and has very basic facilities and so will cost considerably less to run than a large motor cruiser. As a general rule the more expensive and larger the craft the greater the running costs.
Boat survey
Many marine finance companies offering marine mortgages and loans will first insist on a survey and valuation being carried out on the vessel and may even provide a list of reputable surveyors. The survey is carried out by a qualified marine surveyor and evaluates the condition and approximate value of the vessel before the purchase contract is complete. This is a wise procedure because by investing such a large amount of capital a buyer should be entitled to know exactly what they are buying. Costs of surveys begin from around £200 and rise up in accordance with the type and size of boat being purchased.
Boat Insurance and Registration
Marine financiers will also insist that the boat is insured in order to protect the buyer and their investment from damage, theft and sinking. Boat registration is also often specified by financial institutions agreeing to a marine mortgage contract. There are two main types of boat registration for all sailboats and motor boats – Full Registration and the Small Ships Register
Full registration gives the owner the title of absolute ownership and therefore provides the best protection for an investment. The Certificate of Registry is issued by the Registry of Shipping and Seamen. The Maritime & Coastguard Agency (MCA) administers the Small Ship Register, but this is not always accepted by all finance companies as full proof of ownership.Ultimately the best advice for financing a boat is that it pays to research and consider all options, to see what is on offer and to find a good deal before splashing out.
You might also like...