Buying a Boat: New or Used?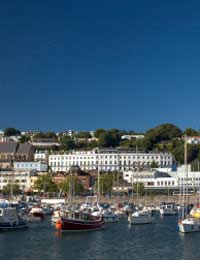 A key question when taking the plunge and buying a boat is whether to buy new or used. Buying a new boat sidesteps many of the anxieties and risks associated with a used boat but for a significant extra cost. Buying used, on the other hand, is likely to give better value in terms of features but at the risk of higher maintenance costs in the long term.
New - advantages and disadvantages
Buying a new boat from a dealer means the initial cost will be higher and its value will immediately depreciate. New boats are also on the whole less well equipped than second hand boats. However that extra initial investment pays for peace of mind. New boats, for instance, will come with a warranty and there won't be a mysterious history to worry about, such as whether the boat has been in a major accident or been stolen.
Used - advantages and disadvantages
Buying a used craft can be a risky undertaking if not carefully researched and considered beforehand, that could lead to major costs and headaches down the line. It is the buyer's responsibility to make sure the vessel they are buying is sound, by hiring a marine surveyor for example. If properly researched however, buying used is a very sensible and satisfying option as it can mean all the features of a new craft but for a fraction of the cost.
Buying New
Having decided on the boat model, there are then fewer aspects to consider before buying a boat brand new, beyond going to a reputable dealership and buying it. Costs can be reduced by buying a vessel around the end of July as dealers attempt to get rid of their older stock in time for the new summer range. A boat show may also provide an opportunity to haggle a competitive price from a selection of rival dealerships.
Buying Used
You can purchase second hand boats from marinas, boatyards, brokers or individuals. they are also advertised in boating magazines such as 'Waterways World', 'Motor Boats Monthly' and 'Canal boat and Inland Waterways', which are available from newsagents. Some websites also now feature useful online search engines for boat sales.
Is the boat registered?
It is often difficult to check whether the seller owns the boat and there no outstanding loans on it because, unlike with a car, it is not necessary by law to register a boat unless it is taken abroad. It is also worth checking www.stolenboats.org.uk to see if the boat for sale has been reported stolen.
Is the boat damaged?
It is essential to ensure that the boat hasnt been involved in any accidents or has any large repairs carried out. As most repairs will be guaranteed for twelve months, in case of future problems it is worth finding out the date of the repair and the repairer's details. It is also worth noting that most boats bought from a private seller will not come with a warranty.
Why is the boat being sold?
The answer to this question may give an idea as to how well the boat has been looked after. A repossessed boat, for instance, may indicate a careless previous owner but if the boat is being sold because the owner wants a bigger vessel, this might suggest the owner is a boating enthusiast, with a lot of respect for the maintenance of their boats.
It is also worth enquiring as to what the vessel was previously used for as this may have had an effect on its condition. Boats previously used as hire vessels will have been used by all manner of people, both considerate and reckless. It is therefore important to exercise caution and first weigh up how much money will need to be spent in order to get the boat properly equipped for year round use.
Has the boat been recently tested?
Before purchasing a boat is important to ensure that it has recently been tested as part of the Boat Safety Scheme (BSS). If it does not have a certificate, the extent of work required to bring it up to the required standards will need to be considered. A good surveyor will point out issues that affect BSS regulations during the survey.
Whether to buy used or new is ultimately a question of personal wants and needs that only the prospective boat owner can answer.
You might also like...