Modern Sea Piracy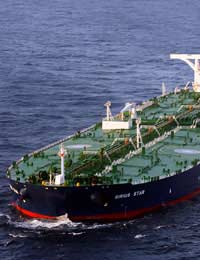 For many, piracy is associated with a bygone age of swashbuckling seafarers on the high seas, but recent years have seen it grow into major modern day hazard.
A Modern Threat
Although it has never really gone away, sea piracy has only recently started to garner the international headlines and draw attention to what many have previously seen as a crime confined to the history books.
Seaborne piracy against transport ships is in fact a global threat for international shipping across the globe, with the South China Sea and the Malacca and Singapore Straits proving particularly treacherous routes in which to sail.
The one area of the world that raised the greatest awareness about the threat, are the waters off the Somali coast, which have played host to a alarming surge in hijackings during 2008 and 2009, and earned the dubious honour of becoming the world's most dangerous stretch of water.
According to the International Marine Bureau (IMB) by November of 2009, 147 incidents had been recorded compared with 63 for the same period the previous year, and a total of 533 crew members had been reported as having been taken hostage.
Sirius Star
The actual point at which the problem escalated into an international political crisis occurred in January 2009, when Somali pirates hijacked an oil tanker off the Horn of Africa.
Costing around $150m, and holding a cargo of 2m barrels of oil - then worth $100m - bound for the USA, the Sirius Star was an ambitious and lucrative target. That a rabble of ex-fishermen and coastguards could take control of such a precious vessel was incredible - but also deeply unsettling.
The incident forced governments around the world to take Somalia's piracy epidemic seriously and promptly sent their respective navies out to the east coast of Africa to protect one of the world's most important shipping lanes.
However, despite being under the cosh of some world's best naval security forces, the pirates have not been easy to suppress and have proven extremely tenacious in the pursuit of their bounty. This is because the potential rewards are simply so great.
Rewards Outweigh the Risks
According to the Kenyan foreign minister the pirates' actions during one year likely earned them around $150m in ransom payments.
In a country torn apart by almost two decades of conflict, with no economy or effective government, where jobs are non-existent and almost half the population needs food aid, the bounty from holding a ship, its cargo and its crew to ransom is worth any risk involved.
Some of the pirates were once fishermen but say they lost their business to trawlers from around the globe who exploited the lack of government in Somalia by netting all the fish in its territorial waters.
Sophisticated Hijack Operations
With greater wealth comes more sophisticated operations, and the Somali pirates have been able to better ensnare their victims by investing in more powerful weapons, more advanced equipment and bigger and faster boats.
In possession of the latest hi-tech equipment like satellite phones and GPS, and weapons like rocket propelled grenades and AK-47s, their attacks have differed from the typical sea pirate attacks by being both well equipped and well organised.
However, hi-tech equipment is not everything and they have been known outsmart their much better equipped opponents by operating beneath the 'threshold of sophistication', such as in using radar resistant wooden skiffs for their reconnaissance patrols.
Often the pirates base their operations at central mother ships situated hundreds of miles out into the ocean and from these they launch speedboats with powerful outboard motors to approach their targets. If their prey is still too fast to catch then they have been said to fire at the ships to scare them into stopping.
In actually hijacking the ships, the pirates first use grappling hooks to grip onto their prey and then climb aboard using rope lines and ladders. The pirates then sail the hijacked ship back to Somalia where they take the hostages ashore and normally look after them until a ransom is paid.
You might also like...